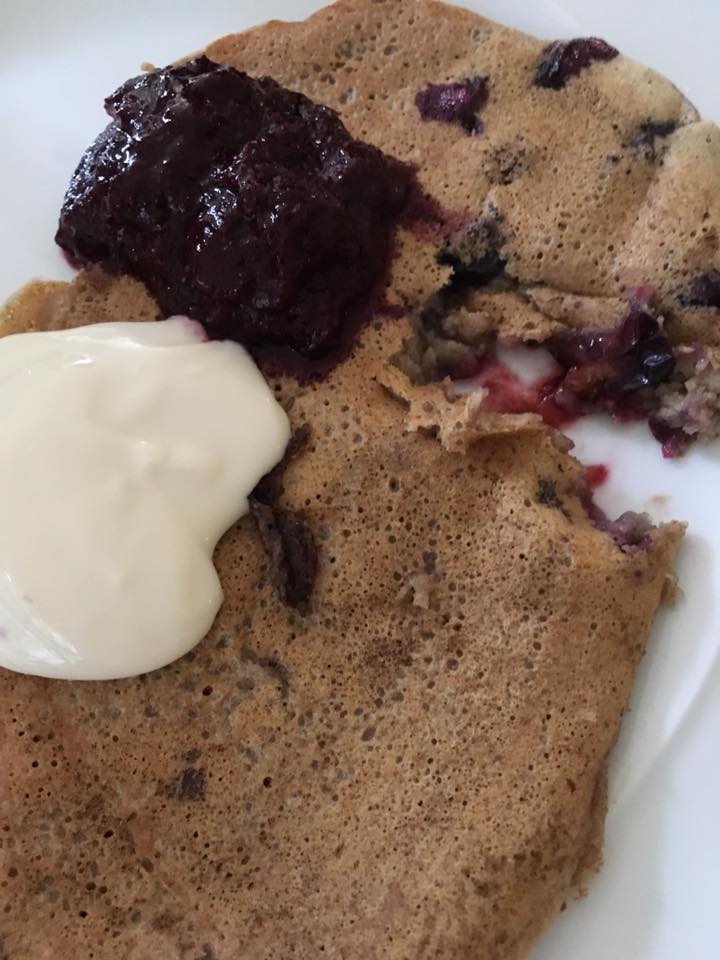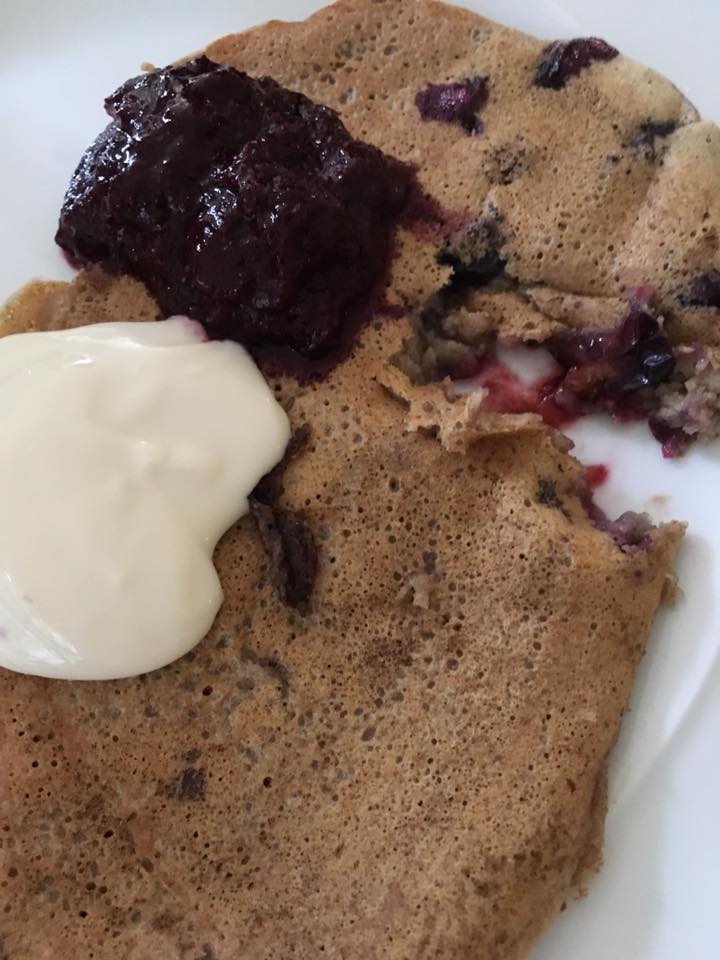 Ingredients
2 cups of fine wholewheat flour
2 cups of non-dairy milk
2 teaspoons of baking powder
2 very ripe bananas (optional but they make them sweet & banana-y)
vanilla essence
I gave it a quick whizz in my blender, stirred in a pack of fresh blueberries, then left it for 10 mins in a bowl while we had a green smoothie.
Heat a non-stick pan to low-medium heat (they can burn easily due to the bananas). Depending on how non-stick your pan is, you might need a tiny bit of coconut oil wiped round.
Use a ladle to get the right amount of blueberries in each pancake. 1 ladle per pancake - these are the fat American style.
Heat through, keeping an eye on the bottom so it doesn't burn.
Flip over with a spatula when lots of bubbles on top and golden on bottom. The blueberries heat up and go jammy.
For the easiest Cherry compote in the World, empty half a bag of frozen cherries (Ocado or Sainsbury's to them) into a bowl and microwave for 2-3 mins. Give them a quick blitz in your blender or mash if you want it chunkier & that's it - no sweetener needed. I love Provamel soy natural yoghurt as it has minimum stuff added.